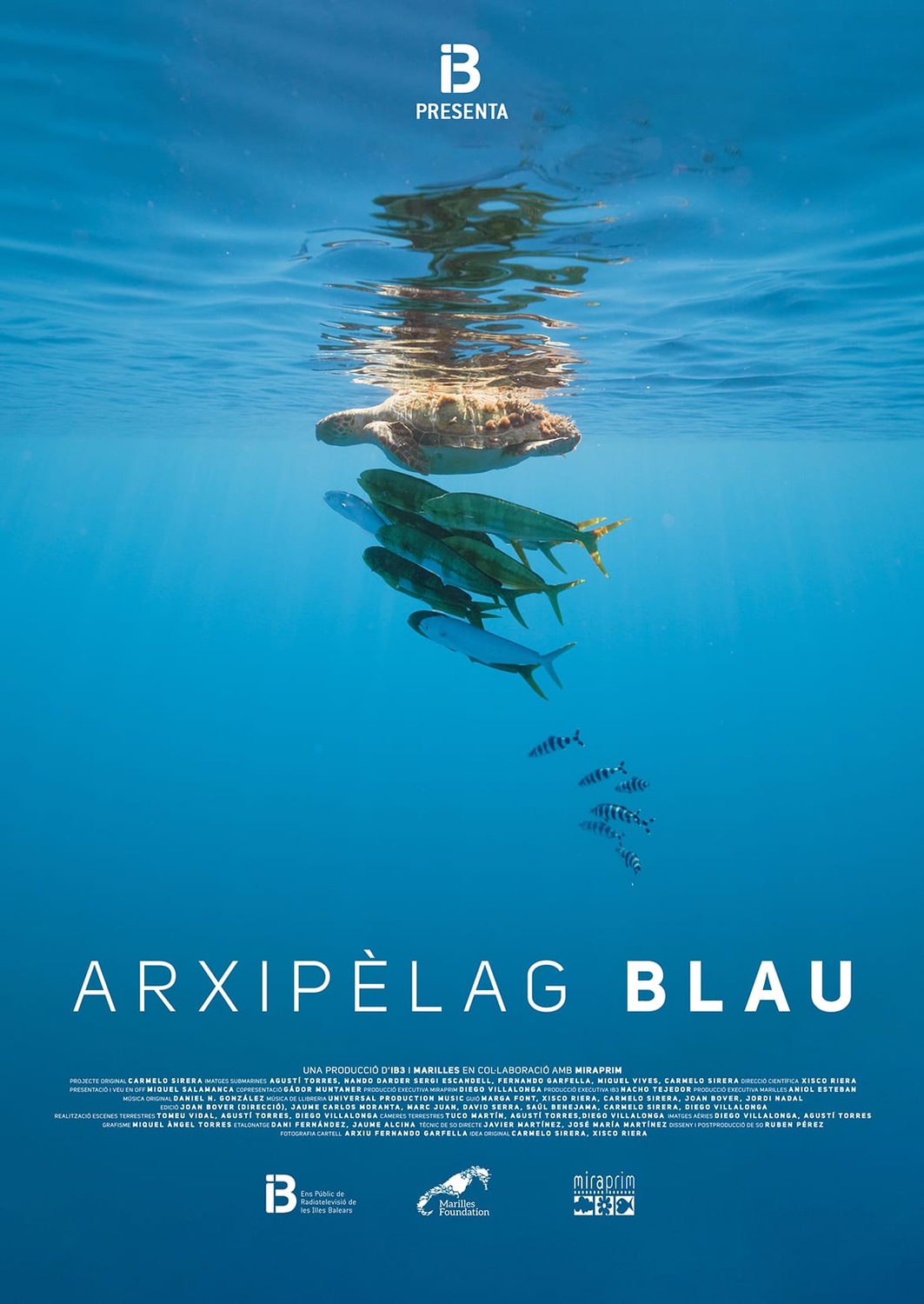 Original title: Arxipèlag blau
Genre: Documentary series
Subgenre: Nature, wildlife
TV premiere: 2023
Blue Archipelago (Arxipèlag blau) is a six-episode documentary series produced by IB3 Televisió and Fundación Marilles, in collaboration with the audiovisual production company Miraprim, on the natural marine environment of the Balearic Islands (Spain), wildlife, ecosystems and the natural wonders of the Balearic sea. The documentary shows spectacular images of the marine habitats and fauna of the Balearic Islands. The television premiere took place on April 25, 2023.
Episode 1: Alguers i arenals (premiere: 25/04/2023)
Episode 2: Albuferes i aigües somes (premiere: 02/05/2023)
Episode 3: Mar pelàgica (premiere: 09/05/2023)
Episode 4: Fons circalitorals poc profunds (premiere: 16/05/2023)
Episode 5: Costa rocosa (premiere: 23/05/2023)
Episode 6: Passat, present i futur (premiere: 30/05/2023)
Original Music: Daniel N. González Rotger
Sound design and post production: Rubén Pérez
Original idea: Carmelo Sirera
Executive production Miraprim: Diego Villalonga
Executive production IB3: Nacho Tejedor
Executive production Marilles: Aniol Esteban
More information and complete technical sheet (IB3): https://ib3.org/arxipelagblau